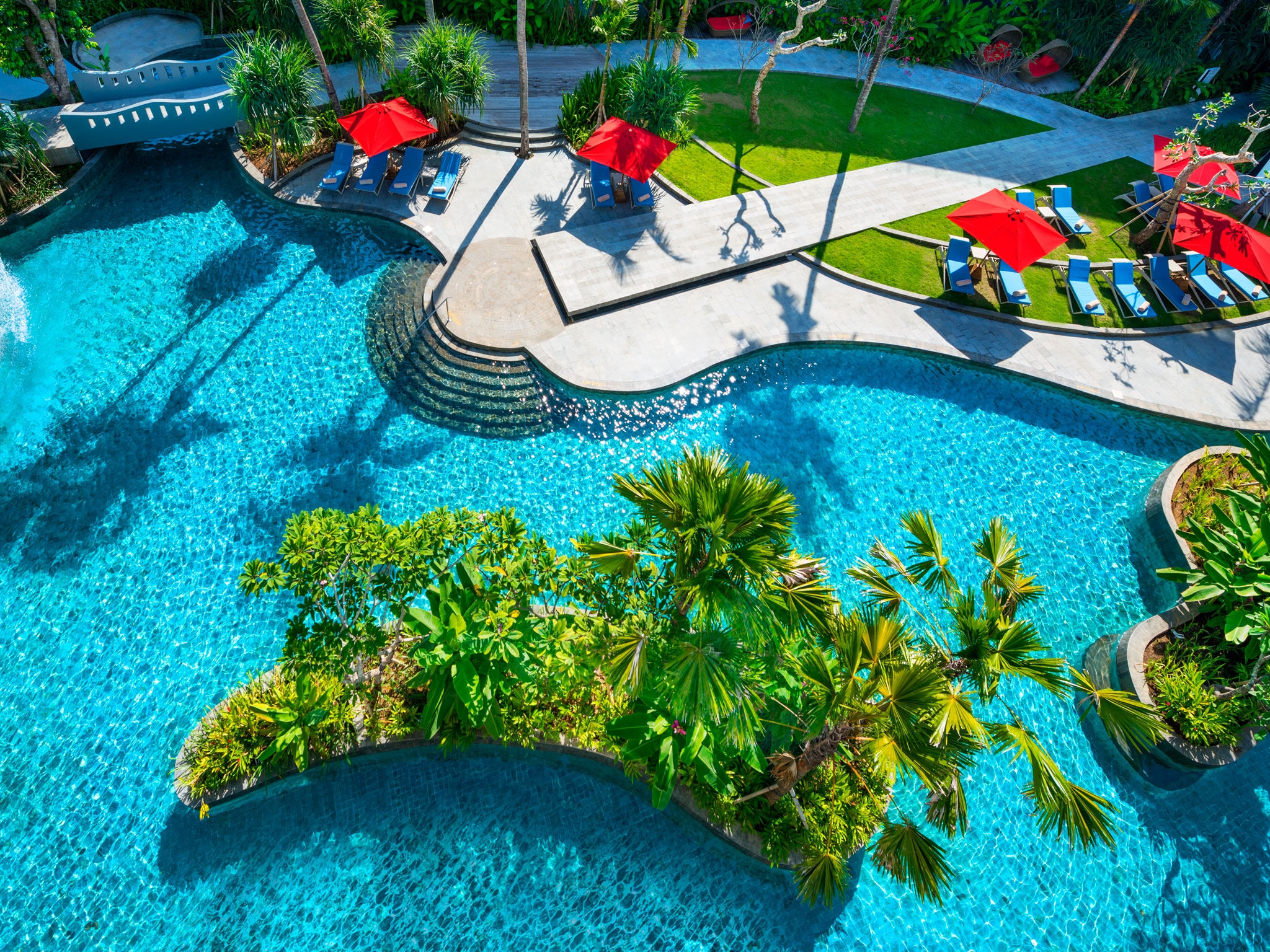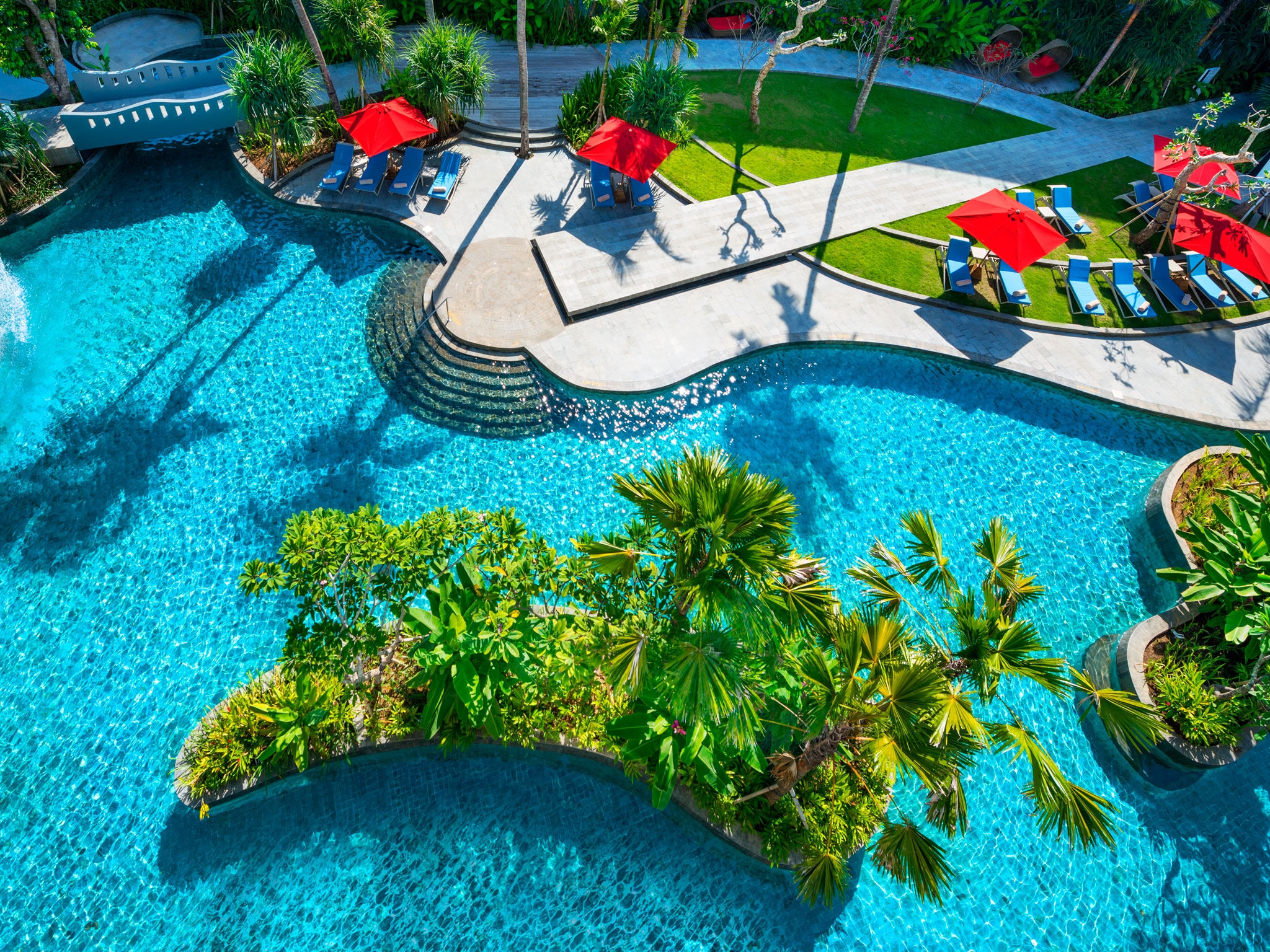 Refreshing. Inviting. Pool Experiences
Experience the relaxing waters of this meandering, expansive 1,300 square metre saltwater lagoon pool. Find your perfect spot to hide away, basking in the warmth of the sun without a care or let the gentle motion of the waters soothe you as you glide effortlessly on a floating bed. Enjoy some refreshing beverages and snacks at the Pool Bar for perfect relaxation at our hotel in Jimbaran Bali.
Additional benefits for SPG members include 10% discount on food. Not an SPG member yet? Click here to enrol for free or ask to be enrolled upon arrival.
Weather Forecast
Powered By
Currently
27 °
A few clouds
21 Saturday
Variable cloudiness
21 Saturday
Variable cloudiness
22 Sunday
Chance of thundershowers
22 Sunday
Chance of thundershowers
23 Monday
Isolated showers
23 Monday
Isolated showers
24 Tuesday
Sunny with cloudy periods
24 Tuesday
Isolated showers
25 Wednesday
Sunny with cloudy periods
25 Wednesday
Sunny with cloudy periods