A family-friendly resort where children can enjoy our J Kids Club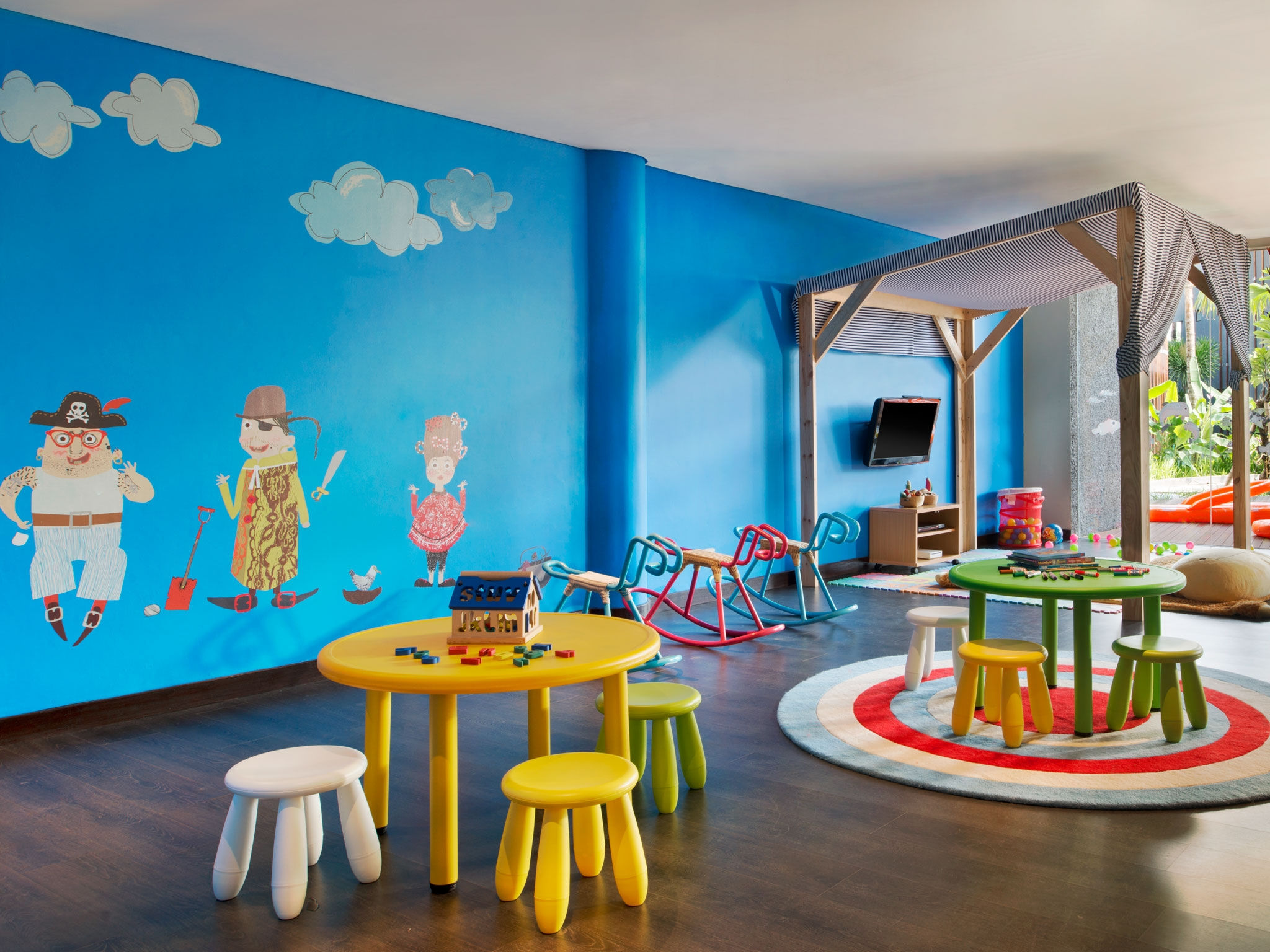 Welcome to Le Méridien Bali Jimbaran, a fine family hotel in Bali with a dedicated kids club crew. The J Kids Club is a paradise filled with engaging programmes of cultural education and entertainment, which includes outdoor activities to keep youngsters active and inspired.
J Kids Club can be enjoyed daily from 08:00 - 19:00 at no additional charge to in-house guests. J Kids Club is for children age 4-12. Children under 4 require adult / nanny supervision.
SPG Kids Pass
Kids dig in, parents chill out; The SPG Kids Pass
All parents know that hungry kids can be tough to please — and tough on wallets. That's why we created the SPG® Kids Pass program for our members. For IDR 150,000 net per day, children ages 12 and younger can enjoy all-inclusive access to a variety of dining options, including children's menus and beverages. Options are available throughout the day, so both the timing and choices are up to you. It's just another way for the kids — and the grown-ups who love them — to enjoy every meal. Click here fore more information about the SPG Kids Pass.
Experience the true Balinese tradition by making your own canang sari offerings. Available every Tuesday at 09:00 at Pool Counter.
Let your children's imagination fly through colourful fan painting. Available every Wednesday at 11:00 at Pool Counter.